As technology advances and the web design industry evolves, web designers must stay up-to-date with the latest trends and best practices in order to remain competitive and be on top in 2023.
To help web designers achieve their goals, we've compiled a list of five books that will provide invaluable knowledge to help them become successful in their career.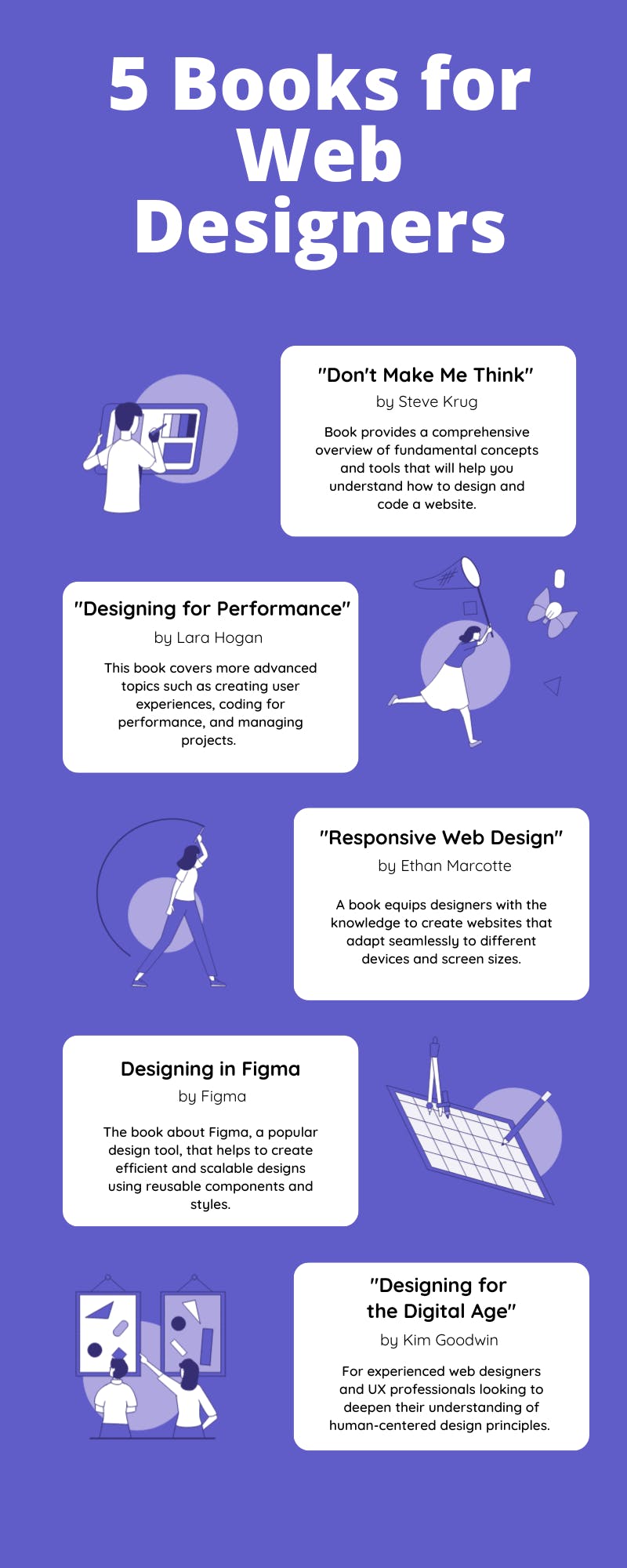 Why web design is a winning career in 2023?
Today web design continues to be an exceptionally rewarding and promising career choice for several compelling reasons. As businesses and individuals strive to create visually appealing, user-friendly, and functional websites, the demand for competent web designers has surged. So, why web design is a winning career in 2023?
The rapid advancement of technology and the ever-increasing importance of online presence have fueled a high demand for skilled web designers
Web design offers a diverse and creative workspace, allowing professionals to explore their artistic talents while simultaneously leveraging cutting-edge technologies.
Web design provides the opportunity for remote work and freelancing, offering flexibility in work hours and location. As remote work becomes more mainstream, web designers can enjoy a better work-life balance and a chance to collaborate with clients and teams worldwide. (A guide on How to start your freelancing career right away).
The continually growing e-commerce sector and the need for outstanding user experiences have heightened the importance of web designers in driving business success. Their ability to create captivating and intuitive websites directly impacts user engagement and conversions, making them indispensable assets to any organization.
Embracing a career in web design opens doors to exciting opportunities and allows professionals to leave a lasting impact on the digital world. But to become a decent designer you need to read books. So, let's discuss 5 books that might become career-changing for you!
A Book That Will Help to Start as a Web Designer 👩‍💻
If you're just getting started in the world of web design, then Don't Make Me Think: A Common Sense Approach to Web Usability is an excellent resource to get you up-to-speed.
Written by usability expert Steve Krug, this book provides a comprehensive overview of fundamental concepts and tools that will help you understand how to design and code a website. You will learn how to create a portfolio, network, and market yourself as a web designer.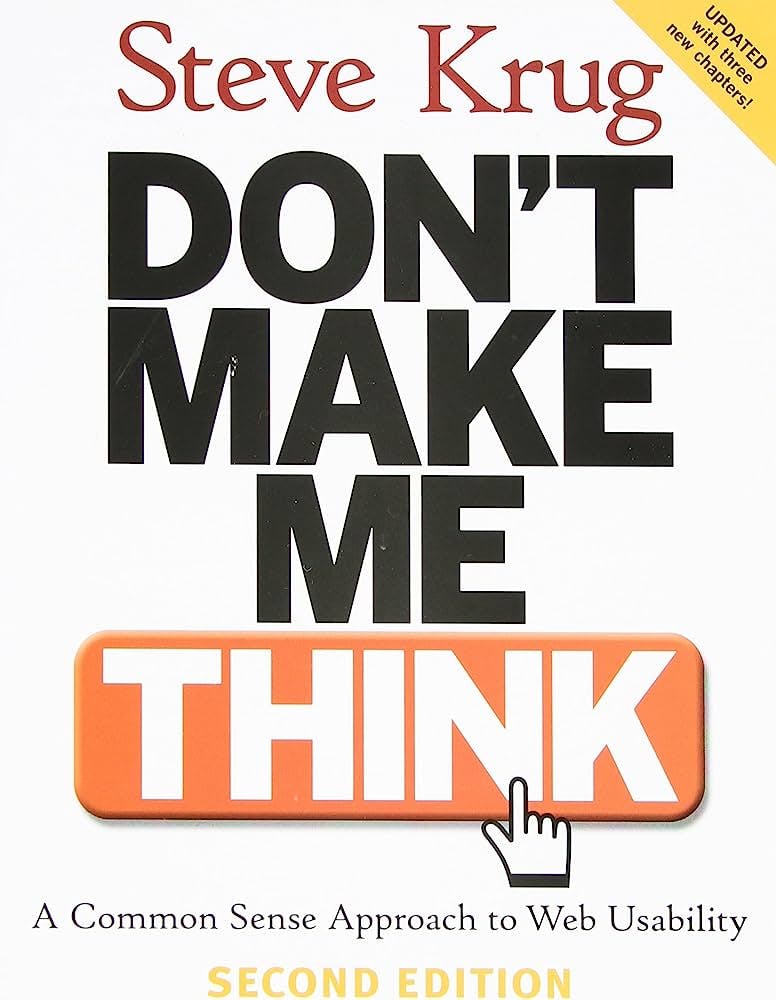 The pros of this book are that it provides a thorough understanding of usability principles and teaches readers how to create efficient, user-friendly websites. The cons are that it does not provide detailed instructions on how to design a website and does not contain any information about more advanced topics.
Book for More Experienced Web Designers 📖
For web designers with mid-senior level experience, Designing for Performance: Weighing Aesthetics and Speed is an excellent resource. Written by renowned performance expert Lara Hogan, this book covers more advanced topics such as creating user experiences, coding for performance, and managing projects.
The book also shares advice on how to build a successful career in web design, from finding long-term clients to turning your passion into a business. The book also discusses ways to stay competitive in the ever-evolving digital landscape.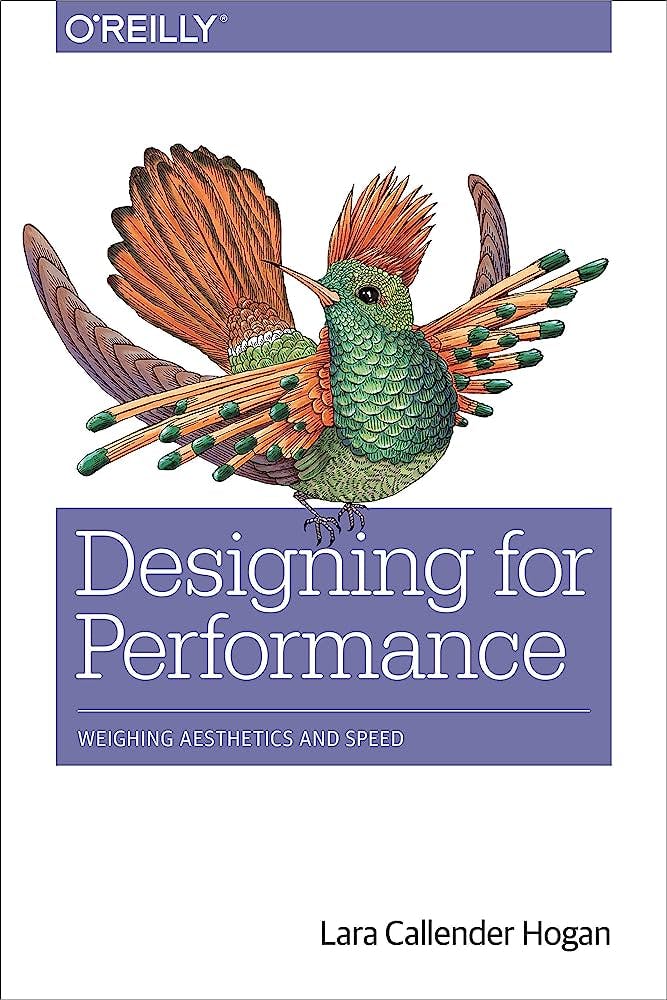 The pros of this book are that it provides detailed guidance on how to create effective user experiences and improve website performance (by helping developers and overall team).
Exceptional Web Design Experience 👨‍🎨
"Designing for the Digital Age" is a highly regarded book that caters to experienced web designers and UX professionals looking to deepen their understanding of human-centered design principles. Authored by Kim Goodwin, a seasoned design leader, the book provides a comprehensive guide to creating user-centered and impactful digital products and services.
The book covers various aspects of the design process, from research and ideation to prototyping and usability testing. It emphasizes the importance of empathizing with users and understanding their needs, motivations, and pain points to deliver meaningful and user-friendly experiences.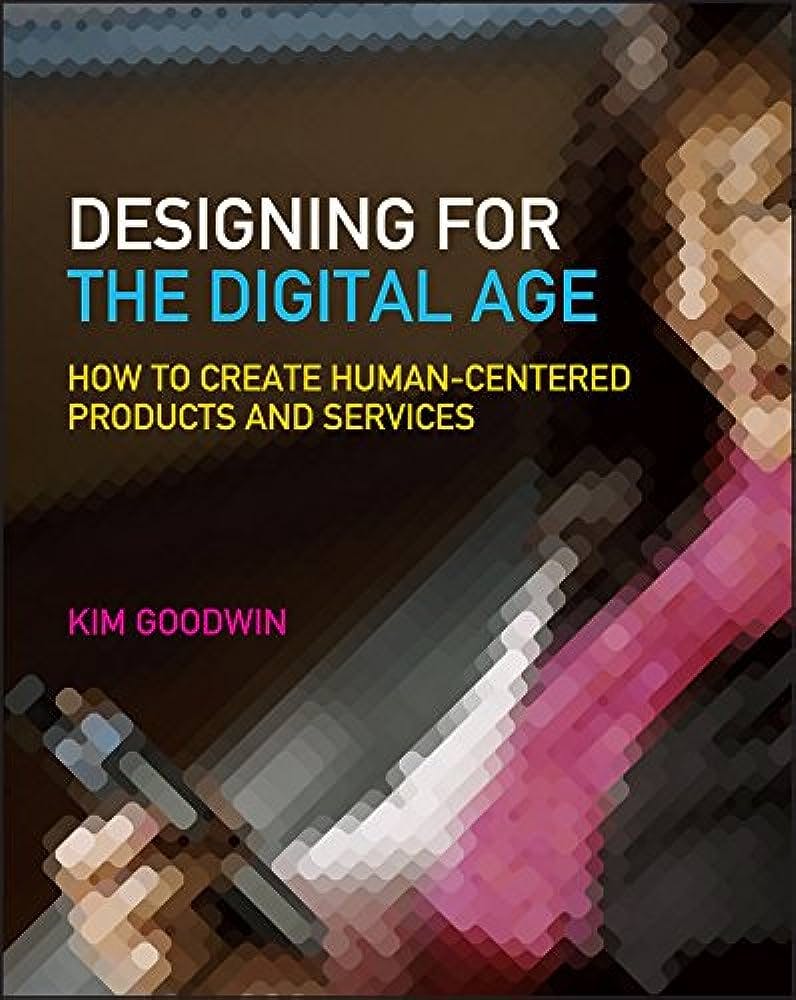 Kim Goodwin shares practical techniques and best practices for conducting user research, creating effective design personas, and crafting intuitive information architectures. Moreover, she explores how to tackle complex design challenges and align stakeholders around user-centered design decisions.
"Designing for the Digital Age" is a valuable resource for experienced web designers seeking to enhance their design thinking and problem-solving skills, ultimately enabling them to create exceptional digital experiences that resonate with users and drive business success.
Must read books for every web designer 📙
While online resources and tutorials are invaluable, there is still something uniquely enriching about reading books that dive deep into the fundamentals and principles of web design today.
"Responsive Web Design" by Ethan Marcotte
The "Responsive Web Design" book tells us that responsiveness is crucial for a successful website. Ethan Marcotte's book equips designers with the knowledge to create websites that adapt seamlessly to different devices and screen sizes. This book is a must-read for any web designer seeking to enhance the user experience across various platforms.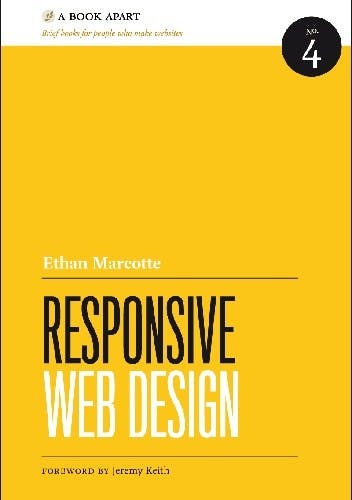 By reading this book your will learn:
Practical insights for every web designer who creates design not only for desktops
Why mobile first design is substantial
Best practices in today's society
"Designing in Figma: The complete guide to designing with reusable components and styles in Figma" by Figma
The main idea of the "Designing in Figma" book is to provide a comprehensive and practical guide for designers on how to harness the full potential of Figma, a popular design tool, to create efficient and scalable designs using reusable components and styles.
Figma has emerged as a powerful and collaborative design tool. This book aims to empower designers with the knowledge and skills to optimize their design workflows and create cohesive user experiences. It delves into the concept of reusable components, emphasizing how they can significantly speed up the design process.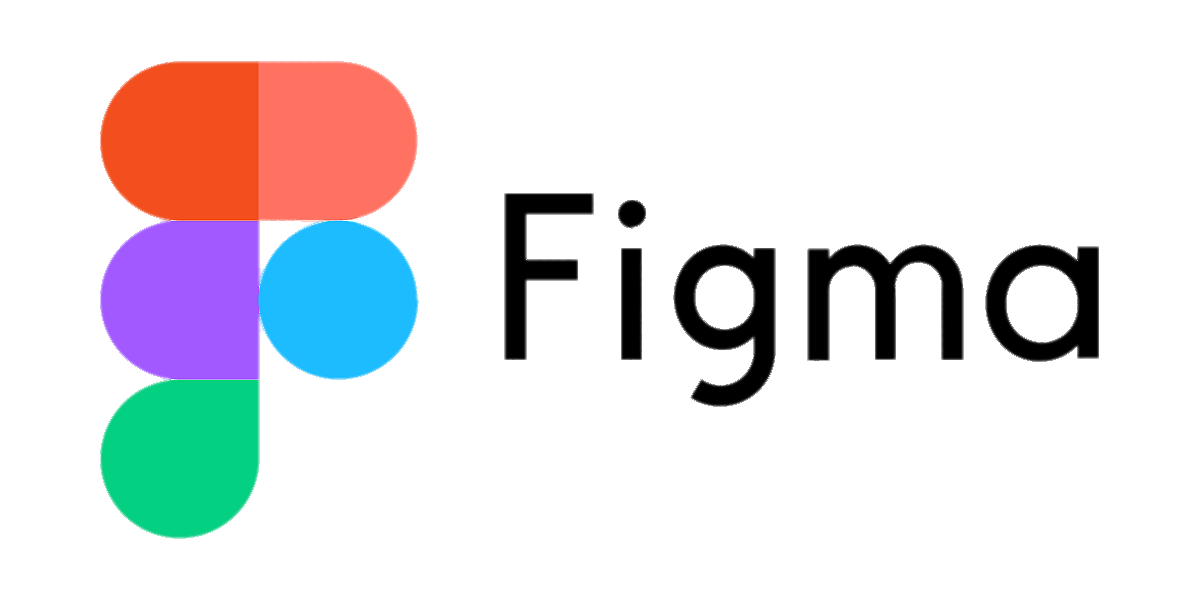 The book begins with a thorough introduction to Figma, ensuring that even beginners can follow along and grasp the fundamental concepts. From there, it progresses to more advanced topics, demonstrating how designers can effectively leverage Figma's features to build and manage design systems.
Throughout the book, readers are guided through the process of:
creating and organizing reusable components
allowing designers to work more efficiently and collaboratively
building libraries of components
maintaining design consistency and easily make updates across multiple projects.
In addition to components, the book delves into the importance of using styles in Figma. It explains how designers can establish and maintain consistent typography, colors, and other design elements using styles, enhancing the overall aesthetics and user experience of their designs.
Furthermore, the book emphasizes the significance of responsive design and demonstrates how designers can create adaptive layouts in Figma, ensuring their designs look great on various screen sizes and devices.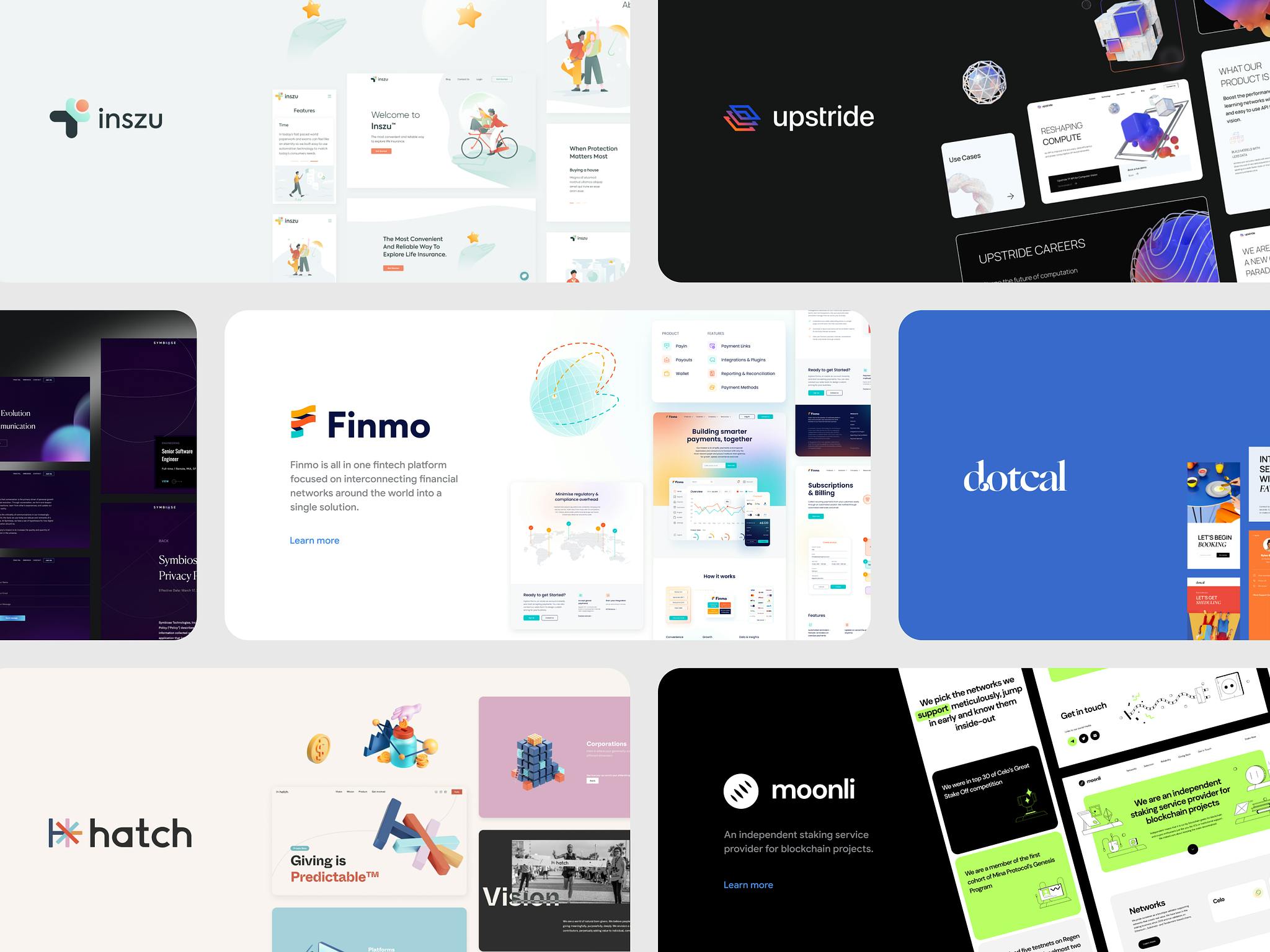 Throughout the book, practical examples and real-world projects are provided, enabling designers to apply the knowledge gained in their own work immediately. Readers can also find tips and best practices that help them overcome common design challenges and maximize their productivity.
Conclusion 🔖
In conclusion, these books provide invaluable knowledge on different stages of web design and will help readers stand out of the crowd in 2023. Whether you're just starting out or already have mid-senior level experience in web design, there is something for everyone in these books.
Through these books, readers will gain valuable information on web design fundamentals, best practices, challenges, and success stories which will help them excel in their career. These books are essential for any web designer who wants to stay ahead of the curve in 2023.
###
Tired of your 9-5 job and thinking about freelancing career? Check out our courses and guides that will help you to start right away! Freelance courses and remote work guides
Follow us on Facebook, Twitter & LinkedIn for more viral content!